"Ciao Vino Italiano" held by Apritaly during Chengdu CFDF 2021 had successfully concluded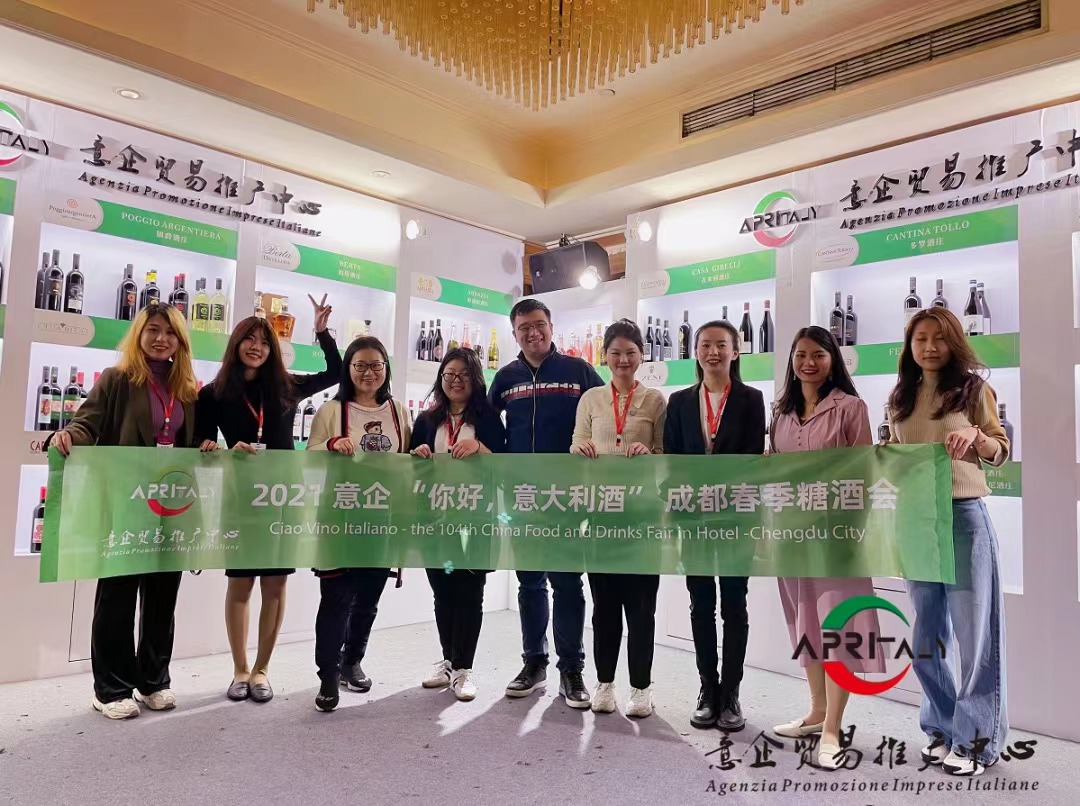 On April 6, the four-day "Ciao Vino Italiano" Chengdu CFDF 2021 Hotel exhibition, which was held at the Kempinski Hotel in Chengdu, had ended successfully. As the first oversized wine exhibition organized after the epidemic, Chengdu CFDF 2021 also ushered in a large number of professional audiences, importers and dealers whom showed their great enthusiasm to this Fair.
This time Apritaly carried 30 wineries from 11 wine Italian regions, with a total amout of nearly 300 Italian wines participated in the exhibition. Among them, there were famous wineries from from three major wine regions: Toscany, Piemont, Veneto, wines with high cost-performance ratio which was highly adaptable to Chinese market, and what's more, some boutique wineries with strong competitiveness in the middle price. All of these wineries presented a unforgettable wine feast for the participants.